ARE YOU READY?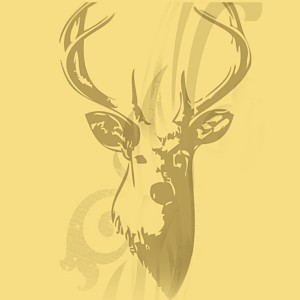 LOGAN'S GUN GALLERY
875 N. WASHINGTON RD. (BOX 33)
NORTH WASHINGTON, PA 16048

(724) 894-2260
YOUR SPORTSMAN CONVENIENCE STORE

LOGAN'S GUN GALLERY is a locally owned and operated gun shop in north-western Pennsylvania that has been in business since 1997.
We have hundreds of new and used firearms in-stock, as well as a large inventory of hunting, fishing and firearm-related accessories.
Any items that are not in-stock can be ordered in, when available. Please stop by and we'll be happy to find you exactly what you need!

Hundreds of new and used rifles, handguns, and shotguns in-stock
Plenty of ammo, holsters, slings, targets and other shooting supplies to choose from
A large selection of scopes and optics, including red-dots and lasers
On-site boresighting is available and free with the purchase of a scope
Left-handed rifles, shotguns & muzzleloaders in-stock
Pink pistols, rifles, shotguns & fishing poles
Reloading equipment and components
Bows, crossbows & archery supplies
Muzzloaders and accessories
Live bait and fishing gear
Fair prices for buys & trades
Layaway program up to 90 days
PA fishing and hunting licenses
Gift certificates available

HOURS OF OPERATION:
MON - FRI: 10AM to 8PM
SAT: 10AM to 4PM
SUN: CLOSED SUNDAYS
HOLIDAY HOURS:
MEMORIAL DAY, INDEPENDENCE DAY & LABOR DAY: 10AM to 2PM
CHRISTMAS EVE & NEW YEAR'S EVE: 10AM to 5PM
(CLOSED THANKSGIVING DAY, CHRISTMAS: DEC 25TH & 26TH, AND NEW YEAR'S: JAN 1ST & 2ND)

METHODS OF PAYMENT ACCEPTED:
VISA, MASTERCARD, DISCOVER, AMERICAN EXPRESS, CHECK, CASH & GIFT CERTIFICATE
(PLEASE NOTE THAT ALL PRICES REFLECT A 2% CASH DISCOUNT)

(CLICK EVENT ENTRY FOR DETAILS)

© 2019 LOGAN'S GUN GALLERY, ALL RIGHTS RESERVED
(WILDLIFE PHOTOS COURTESY OF
PA GAME COMMISSION
)